Coventry, Birmingham and the West Midlands No. 1 coin dealer. all-originals.
We buy any Great Britain pre decimal Commonwealth World coins and coin collections. Best prices paid for silver and gold
all-originals where you can sell all your gold and silver coins with confidence, why not turn them into cash and give us a call today

Call today Tel 02476 335037 or 07758845256
​email. ideal008@msn.com

Also wanted old British pre decimal coins and coin collections.

We also buy stamps, coins, medals, bank notes, diecast models, model trains, postcards, first day covers, presentation packs, and radio controlled model aircraft.

ALSO WANTED MILITARY MILITARIA MEDALS UNIFORM UNIFORMS AND PARIFINALIA AND ALL ASSOCIATED MILITARY ITEMS OF ANY AGE.


Now is a good time to sell Silver and Gold. We are paying top prices for old pre 1947 (1946 backwards) & pre 1920 British silver coins. Also silver jewellery.
The precious metal content of silver British coins is
Pre 1947 (1946 downwards) silver coins contain 50% silver
​Pre 1920 (1919 downwards) silver coins contain 9.25% silver
​All coins after 1947 are cupro nickel and no silver content and are worth the scrap metal value only.
Please note we do not buy modern decimal coins that are in general circulation INCLUDING 50p £1 AND £2 COINS

WANTED GOLD, BRITISH PRE DECIMAL SILVER COPPER BRONZE COINS AND BANKNOTES

Coventry and the midlands no i coin dealer

All-originals. We buy any condition coins, gold, silver coin proof, proof sets, Peadfort, Royal mint, Danbury Mint, Westminster, etc.
​All size of collections bought for cash and no limit on the value of the collection as we have the funds to buy them all
Find a coin dealer in Coventry. Tel. 02476 335037 and get an instant offer for your old coin, or coin collection. Cash paid on the spot for good quality coins.
We pay the current market rate for bullion per kilo for all pre 1947 (1946) downwards) 50% silver coins, and the current market bullion price per kilo for all pree 1920 (1919 downwards) 9.25% silver coins. British and world coins Crowns, 5/-, half crowns, 2/-6d, florins, 2/-, one shilling, 1/-, six pence 6d, and three pence 3d coins.
Pre 1947 has 50% silver and pre 1920 has 9.25% silver.
Gold sovereigns bought for cash. Full 22ct gold sovereigns bought for the current market value, half sovereigns bought for the current market value. Prices may vary due to the price of gold and silver fluctuating. Please ask for a quote.
So if you live in the Coventry area and have some coins to sell, why not give me a
call Talk to Andrew at all-originals. Tel 02476 335037, 07758845256.

Cash for gold, cash for silver Top rates paid. Bullion wanted. Most silver or gold coins are worth more as bullion that the value of a collectable coin. All silver coins made post 1946 are made of cupronickel and have no silver content. Pre 1947 has 50% silver and pre 1920 has 9.25% silver content.
Have you got a pot or jar of old GB Great Britain coins, well maybe they can be turned into cash. Call today and see.

We Buy all coins British and foreign. Prices vary according to the price of precious metal. In many cases the metal content may be more valuable than the coin. This does not apply to ancient coins.

Visit us by appointment only, so if you turn up without one, you will not be
seen.
Please note that identification and proof of ownership is
also required to cover both parties in any unforeseen event.

We will never ask you to send a valuable collection by post nor courier for valuation unless you volunteer to do so. We will make a personal call. It is not recommended as this is not a safe process unless you are sure off the dealers credentials.

The categories for British coins are.....
Collections and Mixed Lots.
Ancient coins
Hammered Pre 1662, Early
Milled 1662-1816,
Milled 1816-1838,
Victoria 1837-1901,
Edward VII 1902-1910,
George V 1910-1936,
Edward VIII 1936,
George VI 1936-1952,
QeII 1853 to present.

BANK NOTES

All world banknotes.

Collections Mixed Lots.
Bailey, Bank of Ireland, Bank of Scotland, Beal, British
Linen Bank, Catterns, Clydsdale Bank, FForde, Fisher, Gill, Guernsey, Hollom, Northern Bank, O'Brien, Isle of Man, Jersey, Kentfield, Lowther, Mahon, Page, Peppiatt, Provincial Bank of Ireland, Royal Bank of Scotland, Somerset, Ulster Bank, Union Bank of Scotland.

Coins are graded according to condition. This affects the value considerably. The grades are as follow.
Grading system beginning with the lowest
grade – Basal State (also Poor (PO)), then continuing Fair
(Fr), About or Almost Good (AG), Good (G), Very Good
(VG), Fine (F), Very Fine (VF), Extra Fine (EF or XF),
Almost or About Uncirculated (AU), Uncirculated (Unc) and
up to Brilliant Uncirculated (BU). Gem Uncirculated was roughly
equivalent in usage to BU at that time.

The best and most knowledgeable Great Britain and world coin expert in the UK is Peter Viola of Warwick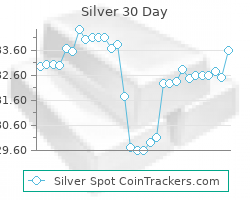 Contact Form
Contact Details for
All-originals
Andrew Ridley
69 Keresley Road
Coventry
CV6 2JB.
West Midlands.
Tel 02476 335037
Mobile 07758845256
email. ideal008@msn.com